YOUR  HOME  FOR  SHOWCASE  SOFTBALL,  COLLEGE  RECRUITING AND GREAT  VALUE  IN  TRAVEL  DESTINATIONS!
WHO HAS ATTENDED IN 13 YEARS?
OUR CORE VALUES
Firecracker Baseball has been around for over a decade serving over 1,000 teams and 12,000 players. We, as former players and coaches who played and coached at the highest levels of the game realize that you have options when it comes to showcase baseball and NOW…we are bringing that to the softball world with Firecracker Sports.  We UNDERSTAND that most of these showcases are expensive and fall short of expectations. At Firecracker Sports, we wanted to offer something different: an opportunity to showcase your players, get college recruiting with numerous schools all while having great value in travel destinations for your families in 1 place!
Firecracker Sports events are social showcases that will keep you coming back year after year!
Mark Cooke, Owner & President
WHY FIRECRACKER SPORTS?
OUR EVENTS ARE TRULY AN EVENT.  WE GIVE OUR PLAYERS AND COACHES VARIOUS OPPORTUNITIES TO INTERACT ON AND OFF THE FIELD TO INSURE THAT PLAYERS GET FULL EXPOSURE TO SHOWCASE THEIR SKILLS AS WELL AS THEIR PERSONALITIES.
PART 1: College Showcase Camps. Players have an opportunity to work 1-1 with college coaches w. statistical evaluations. Social Media promotions, along with videos, player profiles and professional evaluations.
PART 2: Showcase Tournaments with Championship Play. 4-5 game guarantee pool play against some of the best teams in the country on premier, college and top high school fields.
PART 3: Social Events. Beer/Wine Socials, Amusement Parks, Barbecue nights or enjoy a Minor League game (and the college coaches too)
"Firecracker was an awesome experience. First time coming this year, and I tell you what the field, competition, and overall vibe of the tournament was top notch. Will defiantly be coming back, and coming to further tournaments run but Mark."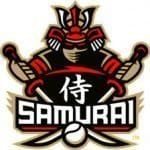 "Samurai Baseball plays a lot of tournaments every year and this is one of our favorite stops
Great competition playing on beautiful fields at a perfect time of year for a great price.
Had great baseball times meeting great baseball people. Nice Job"
"Have taken my 19u team to this tournament many times. Great value and we always get great competition on the best fields in the area. The 4th of July tournament is an automatic for us to play in every year.  Mark and his group run a great tournament and really have this down to a science . Keep up the great work and see you in July!!"
"Firecracker Baseball is right up there with the big tournaments run in New England. The caliber of teams that come to the tournaments is amazing. The facilities they use are the best available in MA and RI. Most appealing is the partnership they have created with companies like PBR, Power Showcase and perfect placement. I can't wait for the 2018 Tournaments"
Trusted Partners
Our partners are a reflection of us and we only partner with the best people that we feel can offer you value.